Guidance for Patients on COVID-19
by Dr. Raffaella Kalishman

We are here for you.
 At HVA we are here for our patients, trying to keep them healthy, informed, and calm.  Our mission is to keep all patients up to date on the newest developments during the COVID-19 pandemic and to dispel any rumors or false information.
Latest Updates
Treatment Updates
Unfortunately, there have been no major breakthroughs in the last few weeks. The good news is the more time we have with this virus, the more treatments can be studied. Hydroxychloroquinine (Plaquenil) the antimalarial, with or without the antibiotic azithromycin, has been until now included in the treatment of critically ill patients across the country. As more patients are admitted to the hospital, studies comparing this treatment to using just supportive care in ventilator-dependent patients, showed no benefit of the drug. In some situations, the trials were stopped because the patients receiving the drug(s) were having higher death rates. There is still hope for the antiviral remdesivir, however more studies must be conducted. Initial data and studies that showed some positive results have been deemed inconclusive. Trials are also being conducted giving critically ill patients plasma from recovered COVID-19 patients. This plasma contains antibodies, the bodies' soldiers, that can help fight the virus. This treatment has shown some promise, but further studies are still needed.
One of the reasons that the COVID-19 virus is so dangerous in the critically ill is that it causes the body to have an exaggerated immune response. Normally when we are sick, our bodies' immune system response to fighting the illness causes our symptoms. These are symptoms such as swelling, fever and chills. With this particular coronavirus, the immune system has a massive response to the virus. This response in the critically ill causes extreme inflammation, including in the lungs. This inflammation then causes the lungs to fill with fluid making breathing and oxygenation, even on a ventilator, very difficult. There are treatments that are being studied that target this immune response. Some potential treatments being explored inhibit this overwhelming immune system response, decreasing this deadly inflammation.
Are we treating too late?
Until now, treatment options have been focused on the critically ill. New clinical trials are starting locally and around the world to see if treatment with the aforementioned drugs would help prevent severe illness if given earlier in patients with mild to moderate symptoms. The idea is to halt replication and progression of the virus as soon as the patient feels symptoms and prevent progression to severe disease.
As we get more familiar with this virus, we will get to know it's weaknesses and the best way to control it, saving more lives. It is important to remember that any treatment to be considered, in patients with mild symptoms or severe symptoms, should be prescribed and monitored by a medical professional. We at HVA put patient safety above anything else. If you have any questions about potential treatments for COVID-19, please contact your medical provider prior to starting any medications or supplements.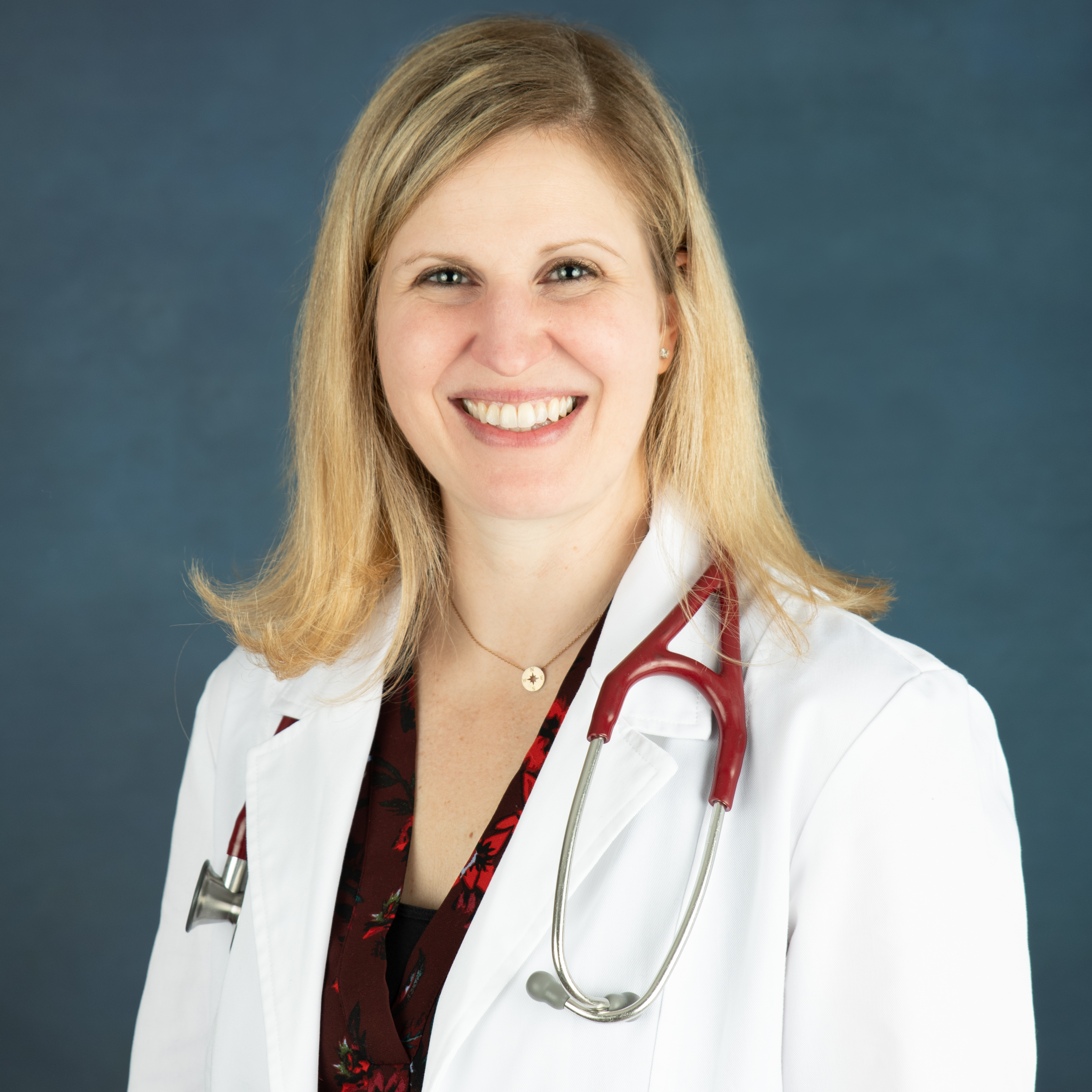 Dr. Raffaella Kalishman is our resident Infectious Disease Specialist
Where are we now?
Currently we are in the
mitigation
phase.  This means that we are in control mode The virus is here and we are doing all we can as a state to minimize the spread of an illness that is already in the community. This is when policies like social distancing and closing non-essential businesses is most important.  Coronavirus is silently among us.  Because we cannot test everyone, we have to physically stay away from one another to control the spread.  We must focus on keeping our already strained health system from becoming completely overwhelmed.  We must focus on keeping our most vulnerable citizens safe.
Where do we go from here?
The next phase, although we are not sure when it will start, will be identifying who is immune to COVID-19 and who is not.  This will be done with an antibody test. An antibody test tells us if a person has been exposed to the virus and if that person's immune system has made antibodies to fight the virus.  It is similar to someone who had chickenpox as a child and now we can see, based on an antibody test, that they had it and will not get it again.  At this point we are not sure how long our antibodies to coronavirus will last and protect us.  Also important in the next phase is something called
containment
.  In the containment phase, new positive cases can be quickly identified, their close contacts traced, and everyone isolated. This can only be accomplished however, when there is baseline control of the virus and there are more resources available.  We are unfortunately not there yet.
Is there a treatment for COVID-19?
urrently there are no known cures for COVID-19, however there are some medications that are being used as treatment in the fight against this disease.  The most common treatments currently being used for COVID-19 are hydroxychloroquinine (an older anti-malarial medication now used to help with joint problems in autoimmune disease) and azithromycin (a common antibiotic used for upper respiratory infections).  In patients without certain underlying heart conditions, these medications in the short term appear safe.  However there is very little data to support that these medications help.  The data that we do have is based on a few very small studies.  There is also little to no data to show that either of these drugs help to prevent contracting COVID-19 or help treating mild cases.  In fact, the CDC has taken the dosage guidance for these drugs off their website recently, because there was just not enough data to support it.  The good news is that these and other treatments are being aggressively studied as we speak.  Large hospital centers all over the world are designing and executing studies to look at the true efficacy of these treatments.  Also being studied are an antiviral drug designed initially for HIV called remdesvir as well as using the antibody-rich plasma from recovered patients to help the sickest patients fight the virus.
Is there anything I can take at home to help protect me from the virus?
The answer to this is we do not know.  We do not have any hard data that shows anything consistently prevents contracting COVID-19. There are some supplements that appear to have antiviral properties that have minimal side effects.  These include vitamin C, zinc and thiamine (vitamin B1).  In general these will not cause harm to healthy patients, but there is no solid evidence that they will help.  The following are proven strategies in staying healthy:
STAY HOME.  If you are not exposed to the virus, you will not get it.
Wash hands often with soap and water or hand sanitizer for 20 seconds.
Disinfect often touched surfaces such as phones and counters with any household cleaner.
If you feel sick at all, do not go out, not even for groceries or other essentials.
Should I be wearing a mask when I go out around other people?
The answer to this question at this point is
YES
.  The type of mask that is recommended is a cloth mask or a regular surgical mask, NOT an N95 mask.  N95 masks should be reserved for health care professionals at the front lines.  What needs to be understood however, is that a mask may not keep a person from contracting the virus.  The important thing that a mask does is
prevents the wearer 
from spreading disease that they might not know they have.  It has come to light that asymptomatic people who have  COVID-19 contribute significantly to the spread of the virus.  If we all wear a mask, we are much less likely to spread the virus to others.
Where can I go for more information?
We here at HVA are committed to keeping our patients safe and informed.  We will be adding updates to our website as new information becomes available.  For more information and current updates please visit
http://www.CDC.gov
or the New Jersey Department of health website
http://www.nj.gov/health
Our Specialties
Cardiology
Diagnose and treat heart disease.


Endocrinology
Regulate hormonal imbalances.

Gastroenterology
Resolve gastrointestinal issues.

Hospitalists
Supporting your hospital stay.

Hematology / Oncology
Treatment of blood disorders. Cancer Care.

Podiatry
Treating the lower extremities.

Primary Care
Where good health begins.


Rheumatology
Bone, joint, and muscle care.

Sleep Medicine
More than just a good night's rest.


Vascular Services
Circulate health.