Cardiologist
"My patients and their families have always inspired me to provide the highest quality that will best serve their needs and improve their quality of life. I strive to develop and create the most medically appropriate cardiovascular care plan while focusing on the patients' personal concerns and respecting their individuality. Since 1989, I have provided consistent, quality, patient-centered care, for which I have been recognized as a Top Doctor in New Jersey by NJ Monthly Magazine every year since 2011. Outside of the practice, I enjoy spending time with my family and traveling."
Dr. Ajay K. Gupta, MD is a Staff Cardiologist at St. Joseph University Medical Center, St. Joseph Wayne Hospital, St. Mary's General Hospital, Hackensack UMC Mountainside Hospital, and Englewood Hospital and Medical Center. He has been named one of New Jersey's Top Doctors by NJ Monthly Magazine every year since 2011. Dr. Gupta earned his medical degree at University College of Medical Sciences, New Delhi, India. He completed his internal medicine residency and cardiology fellowship at Seton Hall University/ St. Joseph University Medical Center, NJ, and is board certified by the American Board of Internal Medicine in Cardiology, Nuclear Cardiology, and Internal Medicine.
Dr. Gupta specializes in coronary intervention, cardiovascular disease, and peripheral vascular diagnostic procedures. His practice focuses on preventing, diagnosing, and treating cardiovascular disease such as angina, heart attack, high blood pressure, high cholesterol, and diabetes. Dr. Gupta performs non-invasive cardiology testing including treadmill stress tests, nuclear stress tests, and echocardiograms. Additionally, he performs interventional and invasive cardiology testing which includes cardiac catheterization, coronary balloon angioplasty (PTCA), diagnoses and treatments for valvular heart disease such as leaky valves and aortic stenosis, and invasive testing for peripheral vascular disease including peripheral angiograms to diagnose leg pains and claudication.
With convenient office hours throughout the week, Dr. Gupta has office locations in Wayne, Clifton and Woodland Park, NJ. His compassion, confidence, and competence have helped him build lasting relationships with patients and their families as he provides high quality, patient-centered care.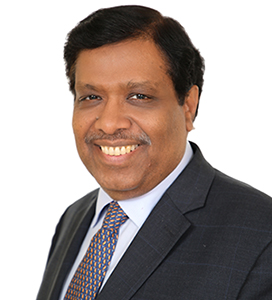 Ajay Gupta
Cardiology