Podiatrist
Dr. Parekh provides comprehensive care of the lower extremity with a focus on limb salvage, diabetes, wounds, trauma and elective reconstruction of the foot and ankle. We have additional Spanish speaking staff at all of our locations and we treat patients from all walks of life – no pun intended!
Dr. Parekh takes pride in taking the time to get to know his patients and responding to their concerns extremely quickly. He has a warm personality, an eye for the little details and he loves his job. ALL INSURANCES ACCEPTED and WALK INS WELCOME!
Dr. Parekh studied at Temple University and then went on to do residency training at Englewood Hospital in forefoot and rear foot surgery. He has additional certifications in ankle arthroscopy and management of ankle joint pathology.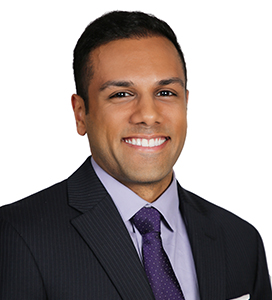 Kirten Parekh
Podiatry