Primary Care
Priya Sivaraman is a Board Certified Family Physician with over 10 years of clinical practice experience. Her philosophy of care is to establish a rapport with her patients and help them make informed decisions and create life long partnerships to manage their health. Practicing evidence based medicine and keeping up with the latest updates and clinical guidelines is the core of the care provided to her patients.
After graduating Chief Resident in 2005, she has been providing the full scope of family medicine and care for families with a holistic approach to the whole person. Reduction of cardiovascular risk factors of Diabetes, High BP, High Cholesterol etc, is something Dr. Sivaraman is passionate about as she feels an ounce of prevention worth pounds of cure.
Dr. Sivaraman speaks Hindi and Tamil. She loves traveling and visiting new places and meeting people from different backgrounds and cultures.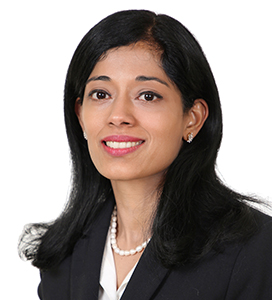 Priya Sivaraman
Primary Care